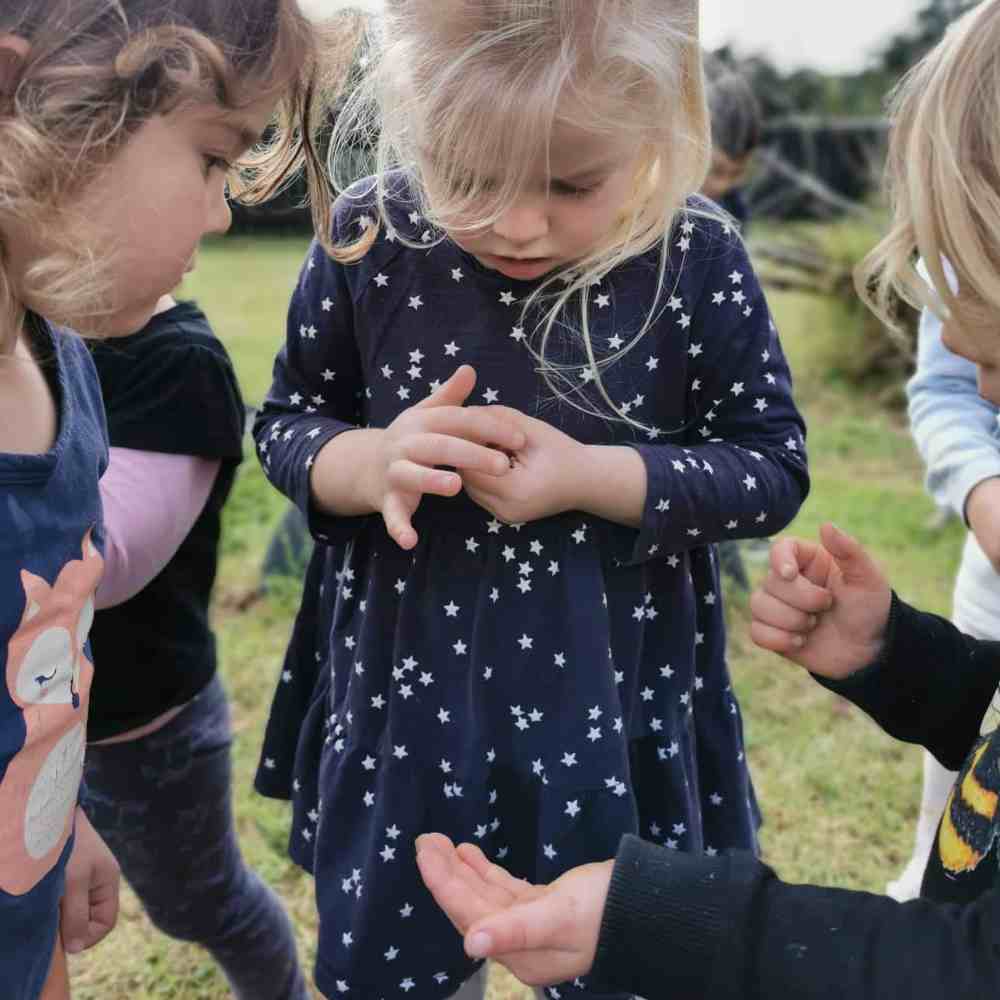 Our Centre
Koru Kindy is located at 78 Rodney Street, Wellsford. Our centre is a unique space dedicated to developing and supporting young children within our community.
We are a home away from home, offering a nurturing and calm environment where children are given the freedom to choose and direct their own learning.
We offer full-day (7:30am – 5:30pm) and school day (8:30am – 3:30pm) sessions, as well as full and half day sessions.
We accept enrolment for children from 0 to 6 years.
Koru Kindy Mission
To continue to make a difference in the lives of our children, Whānau and wider community and to provide a safe and supportive environment with the highest quality early childhood education for every child every day.
We put Children first
High-quality programs and environments
Inclusive – honest and open culture
Frequently Asked Questions
We encourage growth and learning through exploration, community, and nature.
Do you offer 20 hours ECE?
30 hours free ece care for 3-5 year olds
Is Koru Kindy WINZ approved?
Yes
Can I receive a discount regarding bringing more than one child?
10% discount for 2 or more full time children attending from same whanau. (Discount is for 0-3yrs old only).
What are Koru Kindy hours and holidays?
Operating hours 7:30-5:30
We are not open on public holidays if they fall on a weekday, the following days we are closed:
New Years Day
After New Years Day
Waitangi Day
Easter Monday
ANZAC Day
Matariki
Queen's Birthday
Christmas Day
Boxing Day
Labour Day
Auckland Anniversary
What type of payments do you accept?
Automatic payment only, 1 week in advance
What is the attendance policy if my child is ill and cannot attend?
ILLNESS AND MEDICATION:
In accordance with Koru Kindy illness policy and procedures we ask that parents/caregivers to be aware of and adhere to keeping unwell children away from the centre for a minimum 48 hours past their last bout of illness. Symptoms can include:
· Vomiting or diarrhoea
· A temperature of 38 degrees Celsius or higher
· Unidentified spots or rash
· Inflamed throat or eyes
· Severe cough: not linked to medical history of asthma or breathing disorders.
· Head lice/nits
What can you tell me about the teachers and helpers at Koru Kindy?
Passionate, knowledgeable, dedicated and trustworthy educators. We provide an 80-100% qualified ratio daily.
How many children are there at Koru Kindy?
We are licenced for 30 children per day – inclusive of upto five 0-2 year olds daily
What is the teacher ratio at Koru Kindy?
0-2 (Tui room): 2:5 ratio
2-5 (Kiwi room): 1:6 ratio
What ages do you accept?
3 months to 6years
Do you provide part-time or drop in care?
No part time or casual care we offer:
A full day (7:30-5:30) or school day (9-3)
Minimum three day (7 hours per day) must be booked
What do I send with my child each day?
WHAT TO BRING:
Please ensure that your child comes to kindy in appropriate clothing for an active day or exploration. Please remember to name all clothing items.
· School bag
· At least 3 sets of clothing
· Nappies, spare undies
· Formula/bottle
· Water bottle and packed lunch
· Hat & appropriate shoes
How will I know what my child is doing each day?
Koru kindy staff believe relationships with our parents/whanau are extremely important. To enable us to provide adequate and safe communication we utilize Storypark an online system that enables us to send daily updates, notices, messages, photos and videos. children/whanau receive at least 1 story per month regarding their child's time and development at Koru Kindy.
On a daily basis we also send out a daily diary which shows a quick snapshot of the day's events.
I have a child who needs regular medication. Can you help with this?
Please refer to our illness policy – If a child requires medication of certain needs (please see attached enrollment agreement for further details) we do administer on whanau behalf.
Does Koru Kindy provide any meals or snacks?
Families are required to provide their children with lunch boxes including their morning tea, lunch and afternoon tea and a water bottle.
Can my child bring his/hers favorite blanket or toy to Kindy?
Comfort toys are an essential aspect of helping support children to settle into our environment and we encourage parents to bring these along with their children.
Is there a special place where my child's belongings are kept?
Our classroom hallway has bag hooks and ample space for children's belongings where they place their name tag with their bags each day.
Are you able to follow my child's routine?
Koru Kindy endeavors to support each child's routine as best as possible, however with 30 children daily we do require an aspect of a set routine which is non negotiable to allow staff to adequately provide safe and educational care for all children.
What if I cannot pick my child up on time?
LATE PAYMENT & LATE PICK-UP FEES:
For late payment – If fees are overdue and unpaid by the last business Friday of the month then a 10% penalty fee may be added to the overdue account. Failure to pay fees will result in the cancellation of your child's enrollment. If any account balances continue to be unpaid then debt collection will be involved.
For late Pick up – A late pick up fee of $15 per 15 minutes or part thereof, will be charged on your next invoice for collection of children after their individual booked hours. If we have been unable to contact you or your emergency contacts, and you have not contacted us within 1 hour of closure of the centre, we reserve the right to contact the local police.
Will my child be supervised at all times?
Yes
Can a friend or my partner collect my child ?
On your child's enrollment we ask for multiple emergency contacts this also acts as your 'who is safe to pick up your child' list. We encourage all families to fill this in with any persons who may pick up your child.